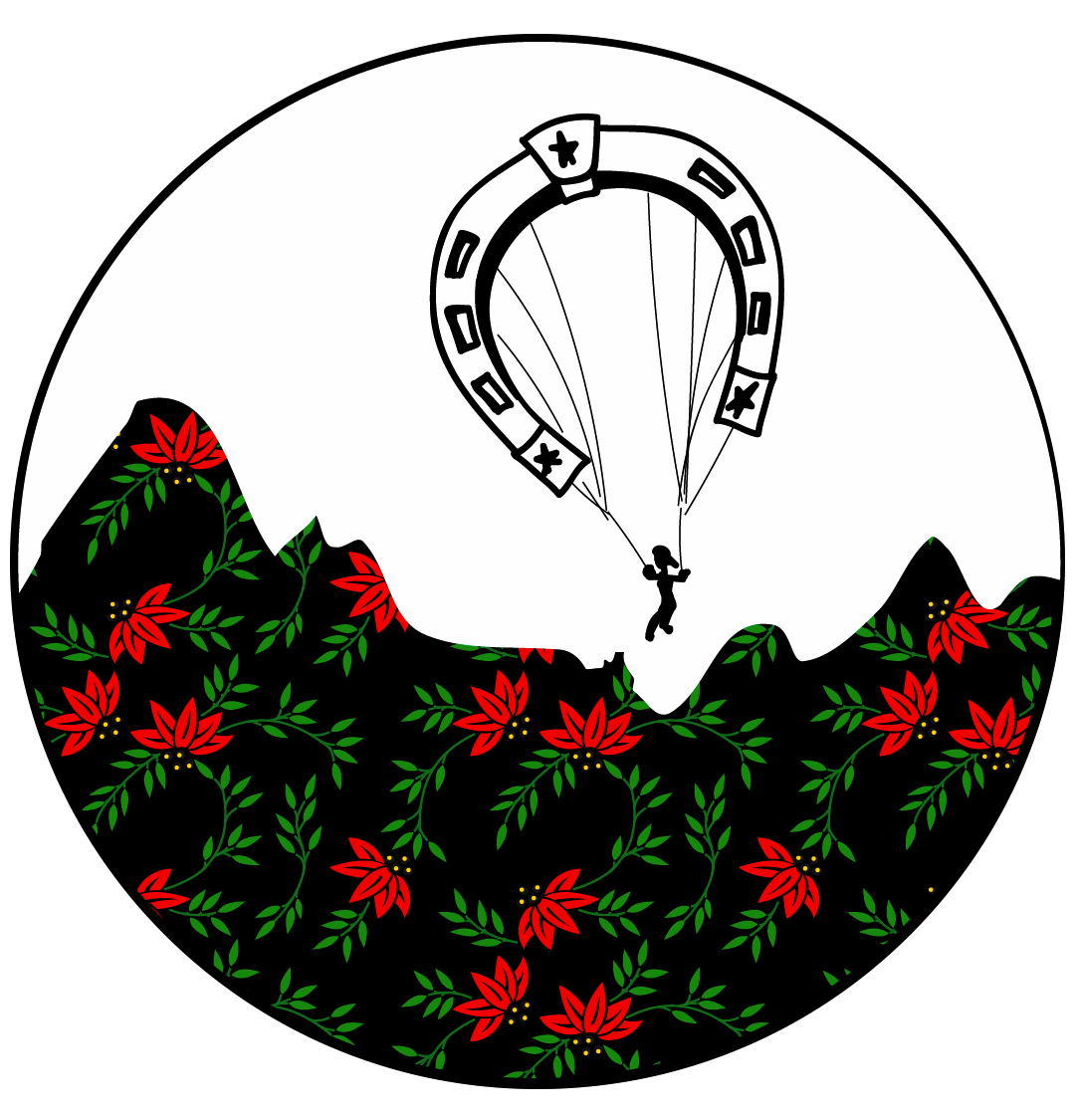 "Cielo y Tierra" - Education expeditions to remote areas with sustainable transportation to share visions of the cosmos!
Realised by an all-female team to empower girls through science and adventure.
Welcome to an out of the ordinary education journey of discovery!
"Cielo y Tierra" are outreach expeditions. Our aim is to invite people and especially girls to think outside of the box.
Try. Explore. Discover.
It

was started as a project in Colombia - traveling 1400km by horse and paraglider - 2 young women with their paragliders, 3 horses and 2 telescopes in their luggage, accompanied by 2 other women capturing this education expedition as filmmakers. From February to April 2016, we reached around 30 schools and associations in very remote villages in the Colombian Andes, from Bucaramanga to Cali, giving more than 1600 people - young and old - the chance to look through a telescope for the first time. And just let them

try, explore and discover. (...while learning a lot ourselves, of course, too!)

more...
One of our other major expeditions was:
Fly the Ring of Fire
The aim of this project was to combine a natural phenomenon in the sky - an

annular solar eclipse

- with a Cielo y Tierra expedition. Therefore we travelled by paraglider via hike&fly around Reunion island, carrying a small solar telescope with us. We were "on the road" from end of August until mid September and reached a lot of people and brought back wonderful pictures with the eclipse. We are very excited to be part of the

Millet expedition grant laureats

for this project.

more...
To reach more people worldwide and locally in California, we also collaborate with GalileoMobile, e.g for:
Under The Same Eclipse
Again,we combined a natural phenomenon in the sky - a

total solar eclipse

- with a Cielo y Tierra and GalileoMobile project. For that, we organized inquiry workshops at local schools in low-resource areas around Pasadena and could achieve that almost 2500 students got the opportunity to observe the eclipse from Pasadena, California, with amateur telescopes on the big day.

We are very thankful to the generous

telescope sponsorship by Meade Instruments

for this project that also allows the schools to continue running activities. To ensure that, we also provided teacher trainings.

more...
Watch the Latest videos of the Colombia Project:
Count started on February 1st, 2016