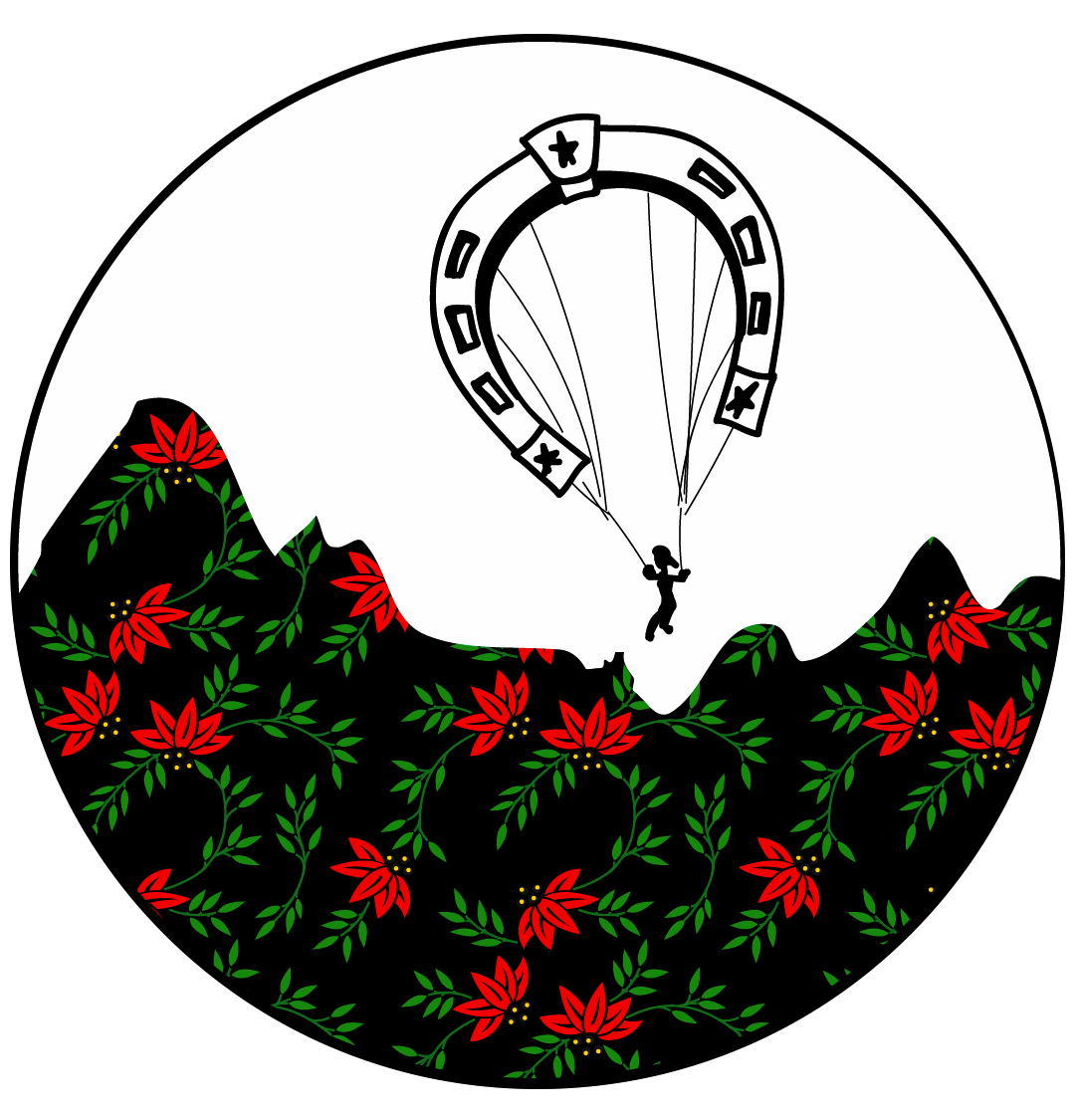 We are already working with several people and organizations and are looking forward to extend our network of collaborators. Our main partners are AL BORDE FILMS, namely Paula Iglesias and Ana Serna. These two girls helped us with the production of the teaser and will accompany the journey for a few weeks in order to produce a documentary on the project.
Our main supporter for paragliding material is SKYWALK. We are happy to announce that we will realize this project with their ARRIBA3 glider and RANGE AIR harness. For a second equipment we will use their glider MASSALA2 and the FLEX harness. We will use Bip Bip solar variometers. They are light and small and they are rechargeable with solar energy via solar pads, which makes them the perfect instruments for our travel. We also received varios to test from blueflyvario as a backup. SALEWA will provide us with helmets, shoes and outdoor clothing. GoPro supports us by providing a Hero4 Camera that helps us capture our journey. To not get lost we will have each a SPOT device with unlimited live tracking thanks to SPOT and GPS LIVE TRACKING. Petzl also provide us with headlamps, carabiners and other outdoor material. We received a Coronado Personal Solar Telescope and a Lightbridge Mini Telescope from Meade Instruments. Concerning horse trekking questions we are advised by the Deutsche Wanderreiter-Akademie. Thank you all so much! It is a real honour to work with you and receive your support! Thanks a billion!
If you feel inspired by this project and would like to support it as well as the documentary production, please contact us! Besides monetary support, we would be extremely grateful for material sponsorship. In turn, we offer to show your logo on this webpage, in our videos and future blog posts or write references about the equipment/material supplies. We also offer workshops, talks and activities in our disciplines, as well as sending you a postcard from wherever it will be possible to send you one :)
Thank you already for your help and support!