Destinitation Jordan - A day from two perspectives
Kira:

Let's start at the beginning ;-) While Marja and Leo left towards the takeoff, I prepared the horses. When I got Valentino he was a bit slow at first but when he started walking it was all normal again. I still decided that he wouldn't carry any weight today. Accompanied by Jorge and his mule charged with a bunch of chickens we left to go down to Jordan. I expected a bit of heat but I certainly didn't expect THAT! The path was very bad and we had to lead the horses. Even though we had started early, It was so warm that after a couple of minutes everyone was soaking wet.
With every meter we went down into the canyon the heat got worse. I have never experienced anything like that. We couldn't  go back up, the only possibility was to continue and get to Jordan. The horses were panting and we had  to take breaks very often.  After three hours we finally arrived to Jordan, a small village at 35 degrees where your only way out is to climb 600 meters up and out of the canyon.
I knew from the very beginning that this was not going to be the place where Valentino could take his well deserved couple days of rest. I could leave the horses at Jorge's place  so they could rest and eat and quickly found a hostel just before the flying team with Marja and Leo arrived. 
Marja:
After crossing a few barbed wire and even electric fences (I noticed as I was less agile with the ankle and got a little demonstration of the fence's power;)), We finally reached a beautiful spot right on the edge of the canyon. It was around 7am when we had left Kira and around 8:30 when we started to unpack and prepare the gliders. Conditions were beautiful but just. The side of the canyon where we wanted to take off from is only possible in the morning as the wind starts to turn later in the day. And that day,we already noticed that the rotor would not wait much longer to start. Inflating the wing proofed this suspicion. Hence we rushed into the harnesses and as soon as the next cycle entered inflated and took off. Thankfully the Arriba went up nicely and even though I had to compensate for the ankle, it went all smooth.
In the air, I  forgot the pain anyway. Flying is like breathing fresh air. Feeling this rush of freedom is like an addiction. Every time that I am back in the air it feels like a thousand years too long since the last time. I love flying . And especially from somewhere remote in nature where you first have to put in some effort to get there. And this flight was magical! Unluckily I forgot to change the Camara setting from the night before so the shutter speed was much too low to achieve good pictures. But I hope you still get the idea. Spiraling up some of the first thermals in the day is a gift nobody can appreciate unless you are right in it. And sharing this experience with a friend is even better if possible :) so great that Leo accompanied us those days! So together we went up and along the ridge moving down the canyon towards Jordan. After a few traverse ridges, the roofs of the little village already appeared far down in the canyon. During the flight I just had trouble straightening the cocoon at times nicely as my ankle was still painful. Taking another few thermals, we made it over a small field just outside the village - and away from the cables!!- it seemed liked the villagers wanted to create a roof of cables on top of their town!;) it seemed that there was no strong wind direction and the field was just slightly thermic. I tried to get a soft flare for the landing but in the end was too scared to use my feet (I wanted one but it didn't quite work). So I just landed safe and sound on my butt in the middle of the field:) the harness was all fine, but I managed somehow to rip my pants - right on the butt haha nice ventilation at around 35 or more feeling like 100C in the burning sun on the landing site.
After folding the gliders we had to get into town and I managed to hitchhike a motorcycle, taking all our stuff while Leo was walking;) good to have a "broken" leg sometimes ;) And we directly met up with Kira who just arrived with the horses.
Another day began! But it was not yet all..... But more in the next post. Be prepared, it will be a heavy one. No one will die fully but a couple of us will almost. Anyway, at first welcome to one of the hottest villages on earth: Jordan in the chicamocha canyon in a year of El Niño!



Please reload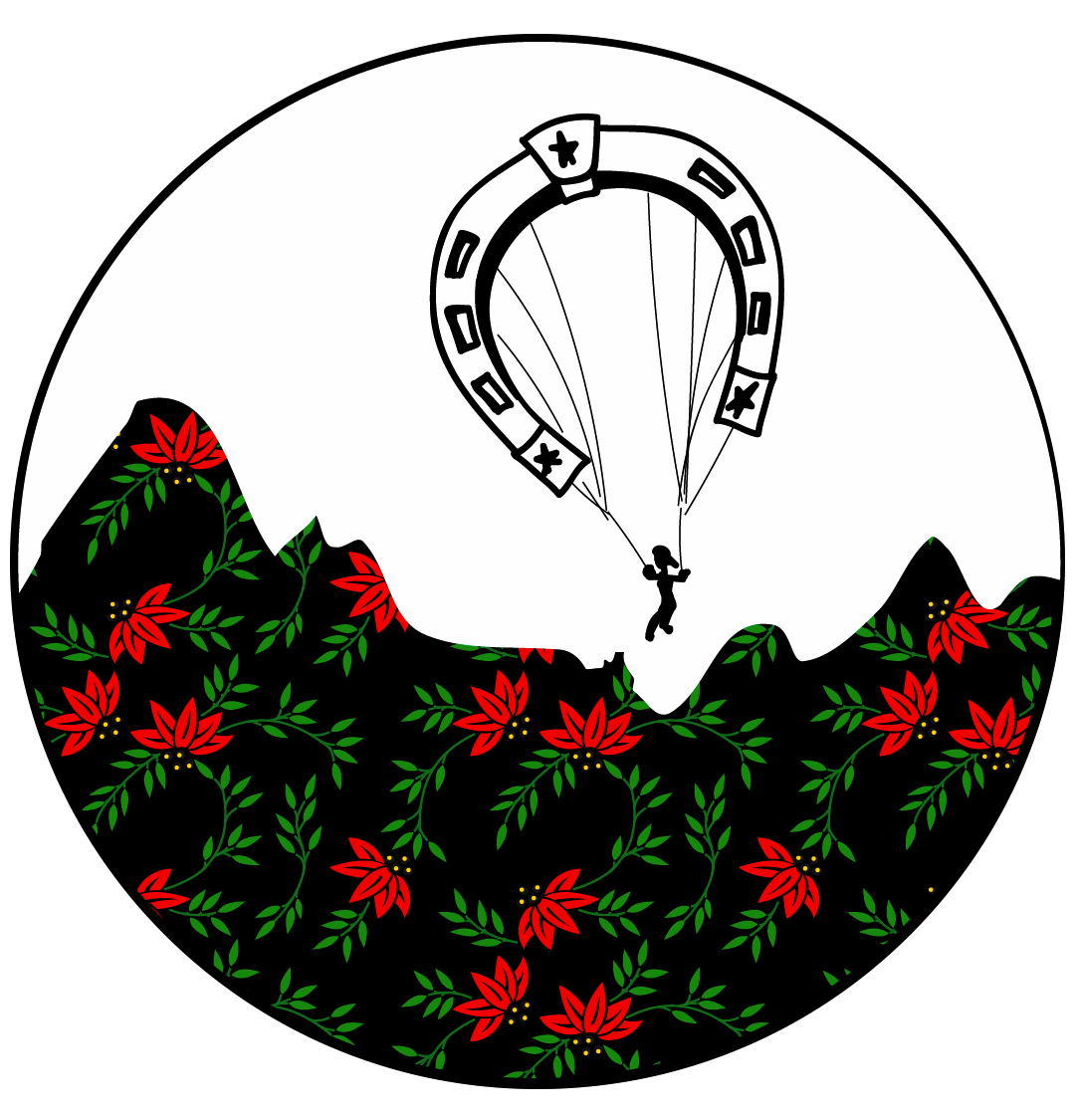 Find out where we are

right now

thanks to SPOT and GPS Live Tracking!
See the map below!